Aura High Yield
SME Fund
A rated, high yield fund targeting regular income for wholesale investors.
Fund Highlights
Since inception (August 2017). Net returns as at 31 May 2022 and assume reinvestment of distributions. Past performance is not a reliable indicator of future performance.

9.68%
Annualised net return after fees

0.78%
Average monthly distribution

100%
Months outperformed the benchmark
About the Aura High Yield SME Fund
✓ An open-ended unlisted Fund that invests in tech enabled non-bank lenders.
✓ Diversified across a select group of online lenders across various industries.
✓ The Fund's investments are backed by over 8000 SME loans.
✓ Since its inception, there has been no loss of capital in the Fund.
✓ Monthly distributions. Distributions are not guaranteed and are subject to Fund Performance and/or discretion of the Manager.
✓ Minimum investment A$500,000 or A$100,000 for wholesale and sophisticated investors as defined by the Corporations Act 2001.
Fund Manager: Brett Craig
The Aura High Yield SME Fund Manager, Brett Craig, was featured by Livewire, discussing the emergence of SME debt capital as an asset class and its potential attractiveness for wholesale clients seeking reliable cash flow during all-weather market conditions.
Brett explains the opportunity in providing debt financing to SME Lenders and why there is a funding gap for SME's.
Value of $1,000,000 investment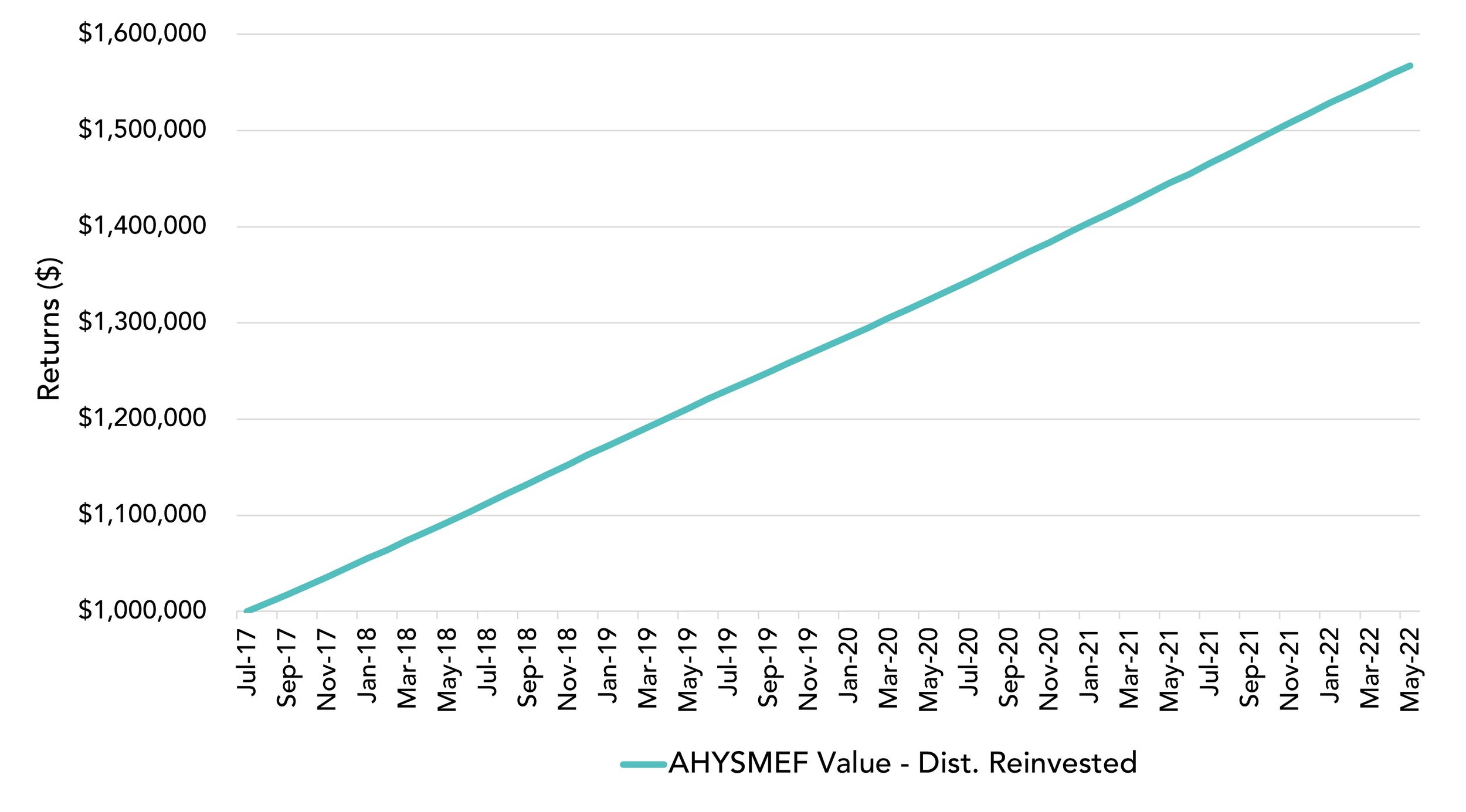 $1,567,357
Value of $1,000,000 invested at Fund inception (August 2017), after fees and expenses. Net returns as at 31 May 2022 and assume reinvestment of distributions. Past performance is not a reliable indicator of future performance.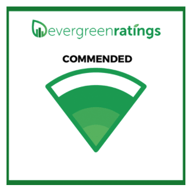 The Aura High Yield SME Fund has received a Commended rating from Evergreen Ratings:
'This is a Fund or Investment Product that has scored well across all areas of Evergreen Ratings' research and analysis framework. As a result, Evergreen believes it has a high probability of achieving its investment objectives. It is likely to be appropriately designed, with appropriate fees and have sufficient, high quality systems and resources, including risk management and corporate governance, to ensure that it provides investors with an appropriate experience. '
This is a current rating and was issued in November 2021.
The Aura High Yield SME Fund has been graded by Foresight Analytics as Very Strong:
"A VERY STRONG rating indicates a very strong level of confidence that the Fund can deliver a risk-adjusted return in line with its investment objectives at this stage of the growth of on-line lending in Australia. The investment manager's support for this strategy is experienced and well-resourced. Designation as a COMPLEX Product indicates that the investment manager will seek to outperform their chosen specialist market sector, in this case, the Australian SME loan market."

This is a current rating and was issued in February 2022.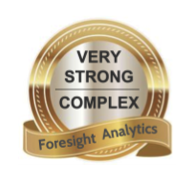 About Aura Group
Aura Group is a financial services business providing tailored wealth management, funds management and corporate advisory solutions to clients.

Founded in Australia in 2009, our head office is in Singapore with a significant footprint across the Asia Pacific region including Sydney, Melbourne and Ho Chi Minh City.
Fund Performance as at 31 May 2022
Since inception (August 2017). Net returns as at 31 May 2022 and assume reinvestment of distributions. Past performance is not a reliable indicator of future performance.

Interest Rate Risk:
The risk that the capital value or income of an investment may be adversely affected when interest rates rise or fall. The value and income of the Fund's underlying assets can fluctuate in reaction to large changes in interest rates.
Market Risk:
The investment return on a particular asset is typically correlated to the return on other assets from the same market, asset class or geographic location. Market risk is impacted by broad factors such as political changes, investor sentiment and significant external events (e.g. natural disasters).
Liquidity Risk:
The Units in the Fund are illiquid and there is no established secondary market in which an investor may sell their Unit interest. Investors will not be able to redeem a Unit for the first month after it is issued. The investments the fund will purchase are also generally illiquid and will have fixed maturity dates.
Regulatory Risk:
The risk that the value or tax treatment of an investment in the Fund or its assets, or the effectiveness of the Fund's investment strategy, may be adversely affected by changes in government
(including taxation) policies, regulations and laws, or changes in generally accepted accounting policies or valuation methods.
Those changes could prompt greater than usual levels of redemptions, which could have adverse effects on the Fund or result in the Fund failing to achieve its investment objectives.
Credit Risk:
Credit risk relates to the risk of issuers defaulting on their financial obligations. The value of assets within the Fund can change due to changes in the credit quality of the issuer and from changes in the value of similar securities. The value of the assets can also be impacted adversely by the underlying borrower not repaying their loans, which may be caused by a downturn in the economy.
Servicer Risk:
ABS structures generally appoint a servicer to service the underlying loans. Servicer risk refers to the likelihood that the servicer mismanages the pool, or the servicer defaults, resulting in reduced payments and increased defaults to the ABS structure, and subsequently to investors.
This report is provided to accredited, qualified, institutional, wholesale and sophisticated investors for information purposes only by Aura Funds Management Pty Ltd (ABN 96 607 158 814, Authorised Representative No. 1233893 of Aura Capital Pty Ltd AFSL No. 366 230, ABN 48 143 700 887). Aura Funds Management Pty Ltd is the Trustee of all the Funds mentioned and a subsidiary of Aura Group Pty Ltd.

Any financial product advice given in this report is of a general nature only. The information has been provided without taking into account the investment objectives, financial situation or needs of any particular investor. Therefore, before acting on the information contained in this report you should seek professional advice and consider whether the information is appropriate in light of your objectives, financial situation and needs. Aura does not guarantee the performance of its funds, the repayment of any capital or any rate of return. Investing in any financial product is subject to investment risk including possible loss. Past performance is not a reliable indicator of future performance. Information in this report is based on the information provided to Aura by third parties that may not have been verified. Aura believes that the information is reliable but does not guarantee its accuracy or completeness. Aura is not able to give tax advice and accordingly investors should obtain independent advice from an accountant and/or lawyer before making any decision based on the tax treatment of its investors. You must read the Fund Fact Sheet or Information Memorandum and seek professional advice before making a decision to invest in any of the funds.